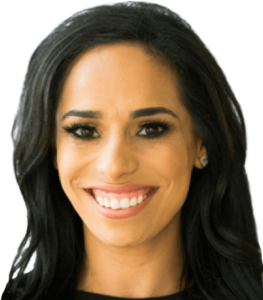 Dr. Marianne Tanios received her Doctor of Dental Surgery from the Herman Ostrow School of Dentistry of the University of Southern California (USC) in 2012. She then completed a general practice residency at the Veteran Hospital Healthcare System in San Diego (2012-2013). Dr. Tanios graduated top 10% of her graduating dental class. Prior to completing her dental degree, Dr. Tanios also completed a Bachelor of Science in dental hygiene from the Herman Ostrow School of Dentistry of USC, as well as her Bachelor of Science in biology. She continually made the dean's list during her studies in her dental hygiene and dental school programs. Dr. Tanios has been serving the Greater Los Angeles Area since 2007, first as a dental hygienist and then as a dentist. She has served the city of Whittier since 2017.
Dr. Tanios is a well-rounded dentist who greatly enjoys practicing dentistry and truly strives to provide quality and gentle dental care to her patients. She is always taking continuing education courses to stay on top of advances in dentistry. Dr. Tanios is committed to gaining each patient she meets as a patient for life, providing them and their family with the quality dental care they deserve. She finds it incredibly rewarding to work with individuals who have had bad dental experiences to help them change their view about dentistry and feel comfortable visiting her office.
Dr. Tanios is a member of several dental organizations, including:
Dr. Tanios has also received several awards throughout her training and career as a dental hygienist and dentist, including:
The Dental Hygiene Professionalism Award (May 2006)
The Wilma E. Motley Scholarship Award (December 2006)
The Cora Ucland Memorial Award (Spring 2007)
The Achievement Award (Spring 2007)
The ADA Foundation Underrepresented Minority Dental Student Scholarship Award (Fall 2009)
Omicron Kappa Upsilon Honor Dental Society Award (Spring 2012)
Top Dentist Award (2017)
In her free time, Dr. Tanios enjoys cooking, traveling, arts and crafts, event planning and spending quality time with her husband, family and friends.